Our Mission
Our Mission
Our online program equips homeschool parents with powerful tools that make it easier than ever to ensure their children a high quality academic education.
We believe that academic success is dependent upon student growth along seven character development continuums: Investment of Energy, Value Development, Goal Setting Behavior, Self-Esteem, Responsibility, Independence, and Spiritual Development.

The Kirkwood Educational Program will supply curriculum and maintain student achievement records. Student progress, achievement, and mastery levels are recorded in our database, and reported weekly to enrolled families. Students who meet their Character Level Goals are also presented with a weekly award that showcases their achievement.

The Kirkwood team would be honored to partner with you in helping your child develop all of his or her tremendous God-given potential..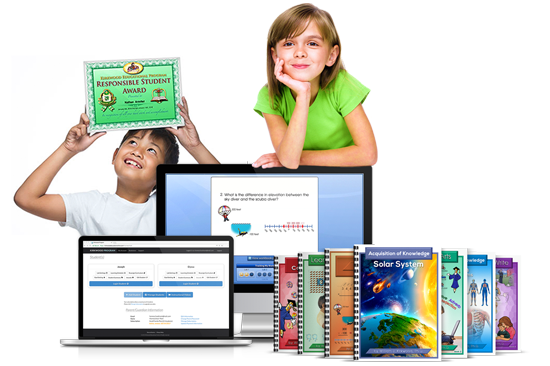 ---
Faith Statement
Faith Statement
We believe:
We believe:
That there is one God, eternally existent in three persons: Father, Son and Holy Spirit.
---
In the deity of our Lord Jesus Christ, His virgin birth, His sinless life, His miracles, His vicarious and atoning death through His shed blood on the cross, His bodily resurrection, His ascension, and His imminent bodily return in power and glory.
---
The Bible to be the inspired, infallible, divinely preserved Word of God, the supreme and final authority for all faith and life. The unique divine inspiration of all the canonical books of the Old and New Testaments as originally given, so that they are infallibly and uniquely authoritative and free from error of any sort, in all matters with which they deal, scientific and historical as well as moral and theological.
---
That God created space, mass, and time in the universe and all its basic systems and kinds of organisms in the six literal days of creation week. We believe the full historicity and accuracy of the Biblical record of primeval history, including the literal existence of Adam and Eve as the progenitors of all people, the literal fall and resultant divine curse on the creation, the worldwide cataclysmic flood, and the origin of the nations and languages at the tower of Babel.
---
That man was created in the image of God, but fell into sin and is therefore lost, and only those who put their faith in Jesus Christ alone, not trusting in any personal works whatsoever, can be saved.
---
That salvation is the free gift of God, brought to the sinner by grace and received by personal faith in the Lord Jesus Christ, Whose substitutionary death on the cross paid the penalty for man's sin.
---
That the ministry of the Holy Spirit is to convict mankind; indwell, guide, instruct and empower the believer for godly living and service.
---
In the spiritual unity of believers through our common faith in the Lord Jesus Christ, and that individual doctrinal differences which may exist should not hinder the unity of the Body of Christ.
---
That the ultimate responsibility for the education of children belongs to parents (Deuteronomy 4:9, 6:1-25, and 4:1-4). Thus, we believe this is an inalienable right given by God that the State cannot create, destroy or alter. Parents may allow another to teach some of the cognitive information that children need to know, but education must be under the ultimate control and supervision of the parents.
---
That education is religious in nature since every discipline of knowledge, whether it be mathematics, science, or history, is inevitably a study of God's creation.
---
Our Team
Our Team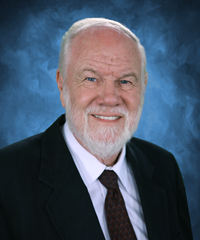 William J. Kirkwood, Ph.D.
Director of Curriculum Development
Bill has a B.A. degree from Long Beach State University in Philosophy. He completed his master's work at Pepperdine University in Clinical Psychology and a Ph.D. in Counseling from the University of Southern California. He was part of an internship program at Metropolitan State Hospital and became acting staff Psychologist at the Day-Night Treatment Center. He then moved to private practice in Hollywood during the late 60s and early 70s.

In the early 1970's Bill Kirkwood was a part of the Downey Unified School District's Curriculum Development. Also, in the early 70s, he was chairman of the Downey Unified School District Board committee for the restructuring of K-3 elementary programs, a position held for three years.

For many years, Dr. Kirkwood was honored to serve as a member of the YMCA committee for preschool and youth programs. In 1994 he was given an award for excellence by the Downey Unified School District's Administrator's Association in appreciation of his service to the youth of Downey. In 2006 the Association of Christian Schools International honored him with a lifetime achievement award for his contribution to education. Recently, Bill was honored to receive the YMCA Distinguished Service Award.
---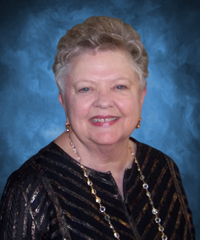 Connie Kirkwood
Office Manager
Connie has served in virtually every position in the schools from teacher, Preschool Director, Administrator to Office Manager and Special Events Coordinator. Connie and Bill operated the Downey Child Care Center and the Kirkwood Educational Center from 1966 - 2004. In 2004, the schools became Kirkwood Christian Schools, a Christian non-profit organization. Connie has been a critical advisor and partner in the development of the Kirkwood Program over the past forty-eight years.

Connie is a member of the Gypsy Johnson Auxiliary of the Assistance League, serving as chair of the Hospitality Committee for many years. Connie has also been active in numerous Christian and church organizations. Connie and Bill were honored to serve as Grand Marshals of the Downey Christmas Parade in 2008. In 2013, they received the Diakonia Award from the city of Downey for community service.
---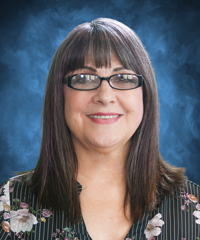 Janet Slinkard
Director of Operations
Janet oversees the activities of our highly skilled team to ensure efficiency and effectiveness. She also serves as liaison to school administrators and offers support to assist homeschool parents enrolled in the program. Janet began working for Kirkwood Educational Center as a graphic designer and she continues to be involved in the design and implementation of interactive curriculum and learning materials.

Janet has over twenty-five years experience in graphic arts and holds Digital Art and Media credentials from Platt College and Golden West College. She has also been certified by Adobe Systems in Visual Communication, Graphic Design, and Illustration.

Janet is dedicated to upholding a high standard of excellence in Christ-centered education. She is passionate about empowering the next generation and helping them develop their full potential so they can serve the Lord mightily.
---